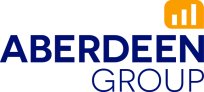 Aberdeen Group
Highly selectable specialist IT database
Media:

Postal

Telephone

Email

Type:

B2B

Universe:

750,000

Coverage:

Europe
Add to Shortlist
Download Rate Card
This database is collected and updated via telephone research where specially trained local language researchers speak directly to companies who are the largest users of IT at a site level across Europe.
Details of IT usage and key contacts, including multiple IT contacts are collected and updated during subsequent interviews. Demographic information is also collected and each site is updated on a continuous daily basis to ensure maximum accuracy.
CITDB is a highly selectable database of in-depth IT information and specialist IT contacts as well as other senior contacts from within medium to large companies across Europe. Users include the top names in the IT and Telecoms arena.
For any client looking to target specific IT decision makers or general decision makers across Europe this is a highly recommended source fit for purpose.