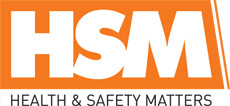 HSM – Health & Safety Matters Magazine
H&S contacts from the only independent H&S magazine in the UK
Media:

Postal

Telephone

Email

Insert

Type:

B2B

Universe:

18,000+ Contacts

Coverage:

UK
Add to Shortlist
Download Rate Card
Health & Safety Matters is the UK's only independent magazine dedicated to the H&S Sector and is a must read for all companies and contacts responsible for the safety of their staff and facilities.
Every issue of Health and Safety Matters keeps its readership up-to-date with the industry's latest products and service developments through the magazines 9 core sectors, these are: PPE (equipment protection), Breathing safely, Training and Development, Plant & Machinery, Handling & Storing, Slips, Trips & Falls, Managing Health and Safety, Premises and Health and Well-being.
This magazine is audited by the ABC (Audit Bureau of Circulations) and the publisher also uses both in-house and other specialist teams to clean and verify reader data on a daily basis. This title offers a 100% requested circulation guaranteeing that any data you rent from this source will be of the highest quality.
HSM works closely with leading industry stakeholders including the BSIF and the HSE to ensure HSM readers have all the information they need on current issues in health and safety as well as guidance on how to comply with changes in legislation. Regular contributions from leading industry experts combined with HSM's easy-to-read style make it a must-read and must-keep for reference publication.